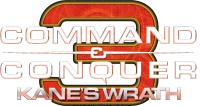 Menu:
Overview
Kane's Wrath Forum
Install / Patch Guide
Downloads
Images:
Screenshots
Xbox 360 Screenshots
FMV Screenshots
Actors
Concept Art
Box Art
Information:
System Requirements
Patch Notes
Factions
Subfactions
Epic Units
Characters
Arsenals:
GDI Units
GDI Structures
Steel Talons Units
Steel Talons Structures
ZOCOM Units
ZOCOM Structures
Nod Units
Nod Structures
Black Hand Units
Black Hand Structures
Marked of Kane Units
Marked of Kane Structures
Scrin Units
Scrin Structures
Traveler-59 Units
Traveler-59 Structures
Reaper-17 Units
Reaper-17 Structures
Global Conquest:
Information
Structures
Strike Forces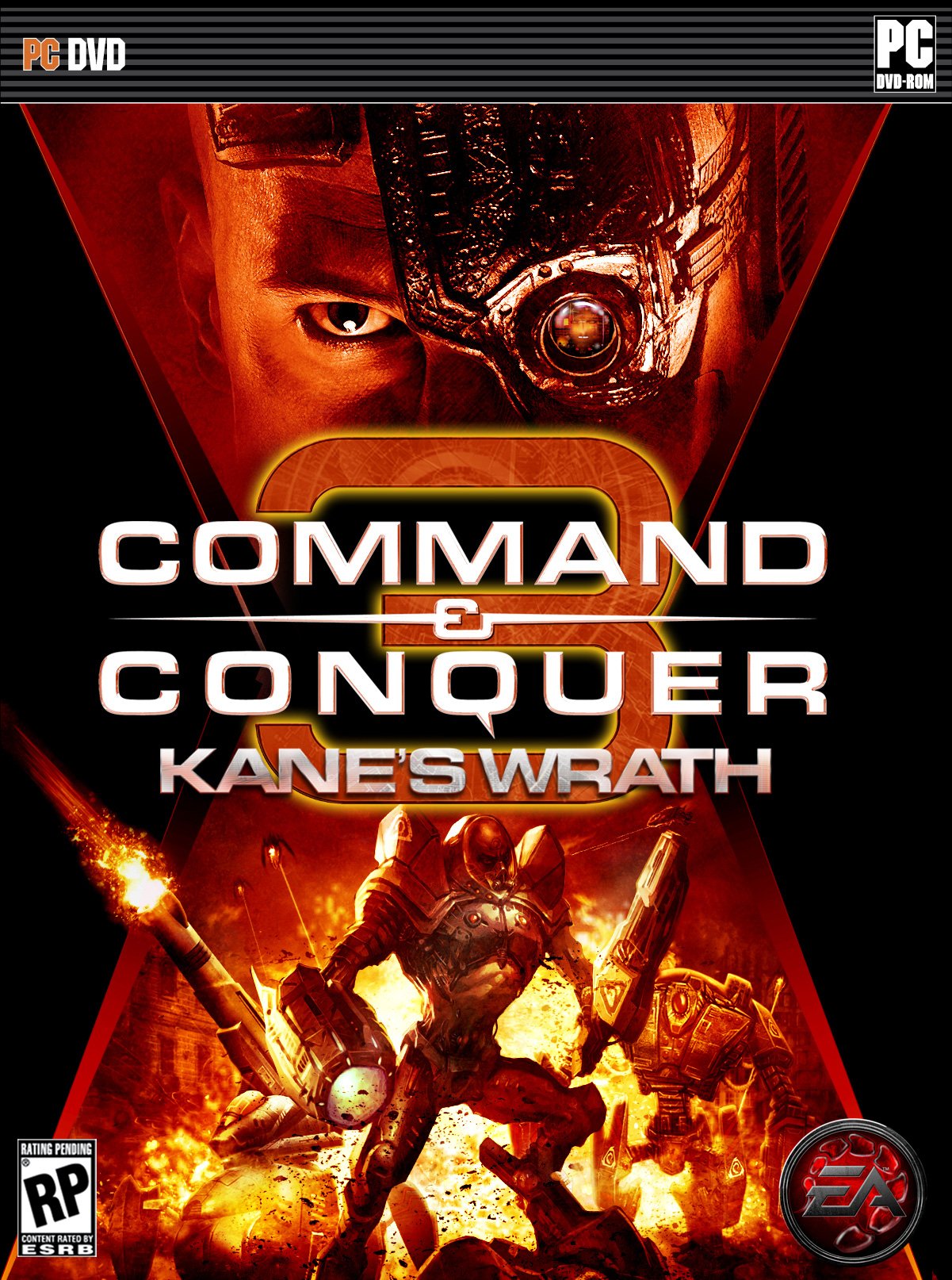 Game Tracker
Developer BreakAway Games, EA Los Angeles
Publisher Electronic Arts
Platforms Windows, Xbox 360, Xbox One
Release Date 24/03/2008 (US, Win) | 27/03/2008 (EU, Win) | 28/03/2008 (UK/BR, Win) | 31/03/2008 (RU, Win) | 23/06/2008 (US, Xbox 360) | 27/06/2008 (NZ, Xbox 360) | 24/01/2019 (WW, XB1)
Current Version 1.02 (Windows only)
What is Kane's Wrath?
Kane's Wrath is the expansion pack for Command & Conquer 3: Tiberium Wars which, story-wise, centers around Kane. There is only one singleplayer campaign, played from the Nod perspective, and spans over 20 years – from the rebirth of the Brotherhood of Nod after the Second Tiberium War, through the dramatic events of the Third Tiberium War, and beyond. Development was largely outsourced to BreakAway Games, a studio which specialized in making authorized expansion packs for larger studios.
Aside from new units for all the existing factions, there are 6 new subfactions that spawned from the base factions. Like in C&C Generals: Zero Hour, subfactions stress some aspects and neglect others (e.g. the Black Hand focuses on infantry and flame weaponry, but lacks stealth technology and air units).
New game modes have been created. The Windows version got Global Conquest, which is played in a turn-based fashion on the world map, with each side having its own set of objectives and getting access to all of its subfactions, while battles can be either automated or played in the usual RTS mode like playing a skirmish match. The Xbox 360 version got Kane's Challenge, a series of simple clashes where Kane tasks his new commander with attacking one subfaction at a time to prove his worth and knowledge of both friendly and hostile arsenals.
The Xbox 360 version received an improved radial interface, and does not require Tiberium Wars to run. Retail releases of the Windows version came with beta keys for Command & Conquer: Red Alert 3.
Command & Conquer 3: Kane's Wrath was one of the official games at the World Cyber Games in 2008.
Video Trailer
Names in different languages
Simplified Chinese: 命令与征服 3: 凯恩之怒
Traditional Chinese: 終極動員令 3: 肯恩之怒
French: Command & Conquer 3: La Fureur de Kane
German: Command & Conquer 3: Kanes Rache
Italian: Command & Conquer 3: L'ira di Kane
Korean: 커맨드 & 컨커 3: 케인의 분노
Polish: Command & Conquer 3: Gniew Kane'a
Russian: Command & Conquer 3: Ярость Кейна
Spanish: Command & Conquer 3: La Ira de Kane
Thai: คอมมานด์ & คองเคอร์ 3: เคนแรธ
Ratings
ESRB: Teen | Animated Blood, Mild Language, Violence, Online Interactions Not Rated by the ESRB
PEGI: 16 | Violence
USK: 16 (standard edition) | 18 ("Originalversion")
OFLC (AU): M | Moderate Violence
OFLC (NZ): M
Find out more?
You can look at it all by browsing the menu to the left.