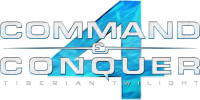 Game Tracker
Developer EA Los Angeles
Publisher Electronic Arts
Platforms Windows
Release Date 16.03.2010 (USA) | 18.03.2010 (EU/AU/NZ) | 18.03.2010 (WW – Steam)
Current Version 1.03
DRM serial key + online account
Buy Origin
What is Tiberian Twilight?
Command & Conquer 4: Tiberian Twilight is the conclusion to one of gaming's most beloved and longest-running series, the 15-year Tiberium saga, and is the final title released by EA Los Angeles.
In the year 2062, humanity found itself on the brink of extinction. Tiberium, the mysterious, alien crystalline structure that infested Earth for decades and caused years of relentless conflict between the Global Defense Initiative (GDI) and the Brotherhood of Nod, was close to rendering the planet uninhabitable. In the midst of this crisis, Kane, Nod's prophetic leader, emerged from seclusion to deliver GDI the message that he had developed a system that could control Tiberium and harness its power. But he could not build this "Tiberium Control Network" without GDI's cooperation. Thus, the two opposing factions—GDI and Nod—found themselves in a desperate and unlikely alliance to stop Tiberium from extinguishing mankind.
Now, after 15 years, the network is nearly complete. Tiberium is under strict control and our revitalized planet is on the cusp of a new age of prosperity and progress. It is only now that the world's citizens begin to seriously ponder why Kane chose to help, and what he will want in return. These questions and more lead to the dramatic final act of the Tiberium saga.
Built from a prototype game called Command & Conquer: Arena that was meant for the Asian market, Tiberian Twilight steered away from its RTS roots. Base building has been completely removed save for a few static turrets, as everything is built by Crawlers, each side having three, one for each class (Offense, Defense, Support). When players chooses a class (or loses a Crawler), they can switch between them in their deployment zone a limited number of times. Unit construction is limited by a population cap that can not be changed, and resource harvesting has been replaced by hunting Tiberium crystals that bring various bonuses.
The game was panned by both critics and fans for its baffling design changes and horribly produced storyline, and has since become a symbol of a fallen franchise. At the time of its removal from the Steam store in late 2021, it was positioned as the #4 worst-rated title on the platform of all time, having peaked at #3 before the release of Konami's eFootball 2022 that "dethroned" it from the bottom 3.
Video Trailer
Names in different languages
French: Command & Conquer 4: Le Crépuscule du Tiberium
Polish: Command & Conquer 4: Tyberyjski Zmierzch
Russian: Command & Conquer 4: Эпилог
Ratings
ESRB: Teen | Mild Language, Violence, Online Interactions Not Rated by the ESRB
PEGI: 16 | Violence, Online
USK: 16
OFLC (AU): MA15+
Find out more?
You can look at it all by browsing the navigation menu to the right.