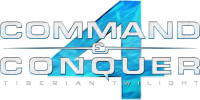 Game Tracker
Developer EA Mobile Romania
Publisher Electronic Arts
Platforms J2ME
Release Date 16.03.2010 (US) | 18.03.2010 (EU)
Unavailable for purchase
What is Tiberian Twilight for J2ME?
Play the epic climax of the sci-fi saga! Kane returns with sinister force in the most anticipated RTS experience ever made for mobile!
Choose offensive or defensive classes from the equally potent GDI or Nod factions, and for the first time, command the mobile Crawler base and move it anywhere on the map. Mobilize for an all-out action-strategy blitz across two fateful campaigns featuring innovative RPG-style character progression.
Kane. GDI. Nod. Tiberium. How will it end?
Gallery
Features
Command your mobile base — The Crawler — a moveable fortress with all the functions of a command center
Choose to play defensive and build turrets around your Defensive Crawler. Or step into the battle and destroy your enemy with the help of the Offensive Crawler
Researchable active and passive abilities make each unit a master in its class on the battlefield
Enter the commandment mode to think through your steps and plan how you solve challenging situations
Evolve your battle strength and deploy Super Weapons. Call for massive destruction with the Ion Cannon or call for help and get the Orca Strike
Play through two campaigns with two fate-changing finals. Choose the path of the GDI or ally with the Brotherhood of Nod — It's up to you!