As we have done for past couple of years, it's time to look back on the year that was 2010. It's becoming a bit of CNCNZ.com tradition to write up these Year in Review articles actually. Last year's was a mammoth sized 6000+ word effort so expect the same for this year. 2010 was another big year for Command & Conquer, well at least the first half of it was. And like last year's review this one is covering selected highlights and key news items from a CNCNZ.com point of view based on our giant news archives.So here we go again with the past 12 months in the life of Command & Conquer and its large community!
JANUARY
The new year began where we left off in 2009, with continued build up to Command & Conquer 4. With the usual Beta Uplink series on the Official C&C; Site. Plenty of interviews with the development team and of course Joe Kucan who would once again portray Kane. And let's not forget the very detailed Unit Profiles that were posted on the Official C&C; Site each week. These proved to be very popular.
The first big news story of the year went to Renegade X, they amazed us in 2009 with lots of cool stuff and they didn't disappoint with their first release of 2010. Beta version 0.5 was made available to the public. This was the best release to date, adding new maps like Walls and Under, new buildings, weapons, and much more! Plus came the news that Renegade X would be going standalone, it would no longer require a copy of Unreal Tournament 3.
By late January the Command & Conquer 4 beta test went live to the general public. Many C&C; fan site staff members and selected VIPs from around the community had been testing the beta privately and secretly for many months. But after a long wait the rest of the fans could get in and see what C&C; 4 multiplayer was all about.
A brand new trailer for C&C; 4 was released in late January as well. It was called Command & Conquer 4: Classes – Play it Your Way. Actually two versions of this trailer were released, the latter with a slightly extend ending.
FEBRUARY
As we moved on to the month of February we posted our first Roundtable Discussion of the new year. This would of course cover the month of January. The topics of this new Roundtable included the C&C; 4 Tiberium collection system, C&C; 4 public beta, no C&C; 4 collectors edition, most impressive mods, Twitter/Facebook and social networking in the community. Clearly it was a C&C; 4 themed Roundtable but it provided some healthy discussion.
Early in February EA began to promote the brand new Command & Conquer: The Motion Comic with a teaser trailer. If you cast your mind back to the end of 2009, you will remember the preview image that was revealed and simply called something new for C&C; in 2010, this of course turned out to be Command & Conquer: The Motion Comic. The fan reaction to this teaser trailer was mixed to say the least.
Even though it was well into 2010, the final results for Mod DB's Mod the Year 2009 contest were finally announced in early February. From a C&C; perspective, Renegade X received a nomination for best multiplayer's mod in the editor's choice. Twin projects from Bluehell Productions, Red Alert: A Path Beyond & Red Alert 2: Apocalypse Rising from the original Renegade engine, were given honourable mentions in the players choice category of Best Indie Game. In the countdown to the Players Choice Mod of the Year, Zero Hour's C&C; Shockwave placed 9th in Mod of the year, and Renegade X picked up a second award by placing 5th in this category as well.
To coincide with Mod DB's Mod the Year 2009 awards, we posted a big interview with Chronojam from the popular Red Alert: A Path Beyond mod.
An interesting video created by EA Germany was posted, it appeared in many of the German C&C; fan sites of course. While it was all in German, the music and action was not, so C&C; fans in the English speaking world could still enjoy it. It was called the Tiberium Archive Video, summarising the entire history of the Command & Conquer Tiberium universe starting with the original Command & Conquer and preparing you for the finale to come in Command & Conquer 4: Tiberian Twilight.
Another big mod that we covered a lot on CNCNZ.com was C&C; 3: The Forgotten. In February, they gave us our first look at the MCV and Construction Yard in a Forgotten base. They also announced they were accepting beta testing applications.
Renegade X was back in the news again with a big update for February. It covered many things like Dr. Ignatio Mobius, the Volt Autorifle, the Aircraft Mod and more. As well as the really cool Nuclear Strike Teaser that was just so damn impressive!
By the middle of February we had found that Red Alert 3: Uprising had been included in the list of nominees for the Best Strategy Game in the British Academy Video Game Awards, along with other popular RTS games like Empire: Total War, Halo Wars and some others. In the end Red Alert 3: Uprising didn't win. It was runner up to Empire: Total War.
Also in middle of February fans of the classic C&C; games were given a treat by EA. The popular Tiberian Sun and its expansion pack, Firestorm, were released as free downloads by EA. Not only could you score a copy of Tiberian Sun and Firestorm for free, a new C&C; Classics section was opened on the Official C&C; Site were you could download the original Command & Conquer and Red Alert, again for free! Nice job EA!
It was mentioned earlier in the month that a cinematic trailer for Command & Conquer 4: Tiberian Twilight would be released. It finally arrived later in the same month. This trailer was called The Ascension Trailer, Kane's legacy becomes Earth's last hope in the final chapter of the Tiberium series. It would give us our first look the quality of the FMV to be featured in the game.
There was still more C&C; 4 videos to been seen in February. The next one was an on set tour of the Global Stratospheric Transport ship featured in Command & Conquer 4. Lead Designer, Sam Bass, showed us how they achieved the visual style that we have seen in the trailers.
Just towards the end of the month, the new slogan or catch phrase for CNCNZ.com was revealed. The catchy phrase "I Came To Play" was chosen. Our Command & Conquer 365 theme was again made more prominent with unveiling of brand new logo as well.
The end of February saw the first of many EALA employees leaving the company or moving on to other projects. First it was 2POC, who had been working side by side with C&C; Community Manager, APOC. And only a few short days later, Command & Conquer 4 Producer and BattleCast Primetime host, Raj Joshi also said farewell to EALA.
MARCH
In early March we acquired the domain name www.cnc365.com. Further building on our Command & Conquer 365 theme. We are not sure what will happen with the CNC365.com domain at this stage. For now it simply redirects to our original domain name.
Promotional media for Command & Conquer 4 continued with the release of a preview video for the exclusive prequel mission called "Night Moves". This mission was only available to those who pre-ordered Command & Conquer 4.
On the 8th of March, the Command & Conquer 4 public beta test came to end. This was in preparation of the release of the game on the 16th of March in the USA, 19th of March in New Zealand, Australia and Europe.
After a month of previews and the not so warmly received teaser, Command & Conquer: The Motion Comic made its long awaited debut with episode 1 called "An Unexpected Hero". The year is 2068, and Tiberium has nearly destroyed our world. Christian Pierce, a young farmer and militiaman who is quickly losing his livelihood to the encroaching crystals, leaves his family and heads for the nearest GDI Blue Zone to find work. But what he finds there isn't just a job. It's destiny.
March would be the month that we found out the popular BattleCast Primetime series would be coming to end. With all the staff changes at EALA it seemed inevitable that BattleCast Primetime would eventually see its demise. Originally beginning back in August 2007, BattleCast Primetime was the main creation of David Silverman, it also spawned two spin off shows called Command School and Aftermath. Each show was hosted by the development team, mainly fronted by David Silverman and Raj Joshi along with Community Manager, APOC, always appearing in his corner. It also featured many special guests like Joe Kucan. BattleCast Primetime even went on the road to locations such as London, England and Cologne, Germany.
By now it was the middle March and the release of Command & Conquer 4 was only days away. With this mind we posted two special videos that showed off the units in the game and their abilities. We created and released the Command & Conquer 4 GDI Unit Showcase and the Command & Conquer 4 Nod Unit Showcase.
On March the 16th and then a few days later on March 19th, Command & Conquer 4: Tiberian Twilight was released. For many days after the release the review scores rolled in, and as sad as it is the scores were extremely disappointing to say the least. It was clear to many in the community that Command & Conquer 4: Tiberian Twilight was not the epic finale we had all hoped for.
Just after the release of Command & Conquer 4: Tiberian Twilight we launched our Command & Conquer 4 Caption Contest. Thanks to our friends at EALA we had 5 copies of the game to give away. All the lucky winners had to do was provide a caption for the contest picture. The 5 most funny, most humorous, most creative captions scored a digital download code that enable them to download a copy of Command & Conquer 4: Tiberian Twilight for free from the EA Store.
During the release of C&C; 4, episode 2 of C&C;: The Motion Comic – The Incursion War was made available. In this episode the self-proclaimed son of Kane threatens the lives of thousands of innocent people.
Despite harsh criticism from many fans, and some average reviews. Command & Conquer 4: Tiberian Twilight was the officially the number 1 selling PC game according the ELSPA for month of March 2010. Other big name games release at the same time period, such as Dragon Age Origins: Awakening and Metro 2033, couldn't match the pace set by Command & Conquer 4: Tiberian Twilight. This proved how strong the Command & Conquer brand name really is.
Towards the end on the month, the C&C; Communications Center released the Tiberian Sun Installation Pack. Designed to make installing easier and getting the freeware download version of Tiberian Sun up and running in no time.
And finally to close out March, Episode 3 of Command & Conquer: The Motion Comic was released. In this episode called the "The War Messiah", after weeks of being interrogated by Gideon's men, Christian is given a chance for freedom. But first he will have to face off against the very army he once fought for.
APRIL
We began April with the news of Command & Conquer Red Alert for the iPad. Featuring some exclusive new content just for the iPad version that was not seen in the iPhone version released back in 2009.
Still in early April, version 1.4 of the popular Tiberium Essence mod for Command & Conquer 3: Tiberium Wars was released. Tiberium Essence brings back some of the high technology units of Tiberian Sun to the game, as well as other goodies, new units, high quality 3D models, good looking Tiberium and much more. This new version brings several new units to the battlefield such as the Jumpjet Trooper and Falcon Hover Tank for GDI, Razorback, Defiler, Conqueror and Assault Mothership for Scrin and the Phantom Repair Vehicle for Nod. The soundtrack is completely revamped with new music as well. This version also came with several new upgrades, new models, improvements on gameplay and balance.
The first patch for C&C; 4 arrived on the 7th of April. Patch 1.02 addressed various network and disconnect issues, added an auto-save to Campaign and Skirmish if a network disconnect occurs, and most importantly, skirmish and custom match tune-able options such as lethality, time, victory points, and more. And a wealth of gameplay tuning. The C&C; 4 version of the Worldbuilder was also made available with this patch.
In some rather unique and interesting news, we found out that an artist by the name of Russell Walks created a Periodic Table of Imaginary Elements, and guess what, it includes our much loved Tiberium. It also features made up elements from other games like Imulsion (Gears of War) and Element Zero (Mass Effect). But that's not all, there many fake substances from movies, TV shows and comic books included.
In the middle of April and after many years of service, Lion, the long time webmaster of both the C&C; Den and RA Den, decided the time was right for him to retire from the C&C; Community. Lion was one of the longest service fan site webmasters. Both Den sites haven't been the same since.
With C&C; 4 having been released for over a month now the fall out was still coming in as many people were commenting on it. One of those people was former Westwood and Petroglyph developer, Adam Isgreen. He wrote a lengthy article on his own personal site where he shared his thoughts about Command & Conquer 4: Tiberian Twilight. All of this was coming from the lead designer for Westwood's Red Alert and Tiberian Sun and then Petroglyph's Universe at War, he doesn't really hold back much.
Still in the middle of April we were able to do another Roundtable Discussion. The Roundtables were starting to come few and far between as the news headlines became less frequent. Anyway, April's Roundtable was a Command & Conquer 4: Tiberian Twilight special review edition. Everyone on the panel had their say and gave a final score out of 10. That final overall score was a mediocre 5.8/10.
On the 16th of April the final episode of BattleCast Primetime was shown. This final episode was very different though. After 2 years and 25 episodes it all ended how it began, with a special "BattleCast 10" showcasing some of the best multiplayer matches from the likes of Command & Conquer 3, Red Alert 3 and even C&C; Generals and Zero Hour. A bigger send off for BattleCast Primetime was planned and apparently parts of it were recorded but many technical set backs put an end to it.
Patch 1.03 for Command & Conquer 4: Tiberian Twilight was released in late April. This would be final patch for the game. This addressed a number of minor bug fixes plus it added three brand new maps called "Capitol Coup", "Disputed Depot" and "Bridge to Nowhere".
MAY
The month of May was an extremely quiet month in the community. We would have to wait until the middle of the month for the first big news item. And that was the announcement of Renegade X's latest project called Operation Black Dawn.
A standalone single player demo, featuring the Unreal Development Kit. Captain Nick "Havoc" Parker is back, and in a new original level designed from scratch. The Brotherhood of Nod has captured the renowned GDI scientist Dr. Ignatio Mobius, and have taken him to an island stronghold. GDI's only hope in getting back Mobius is through the use of force! It will act as a preliminary demonstration and a first-hand experience of the new face of Renegade X on the Unreal Development Kit, and what it has to offer.
Early in the month saw the launch of CNC Tube. It works just like YouTube but it only hosts Command & Conquer related videos. You can register for you own account to upload and share your Command & Conquer videos with everyone else.
The fourth and final episode of Command & Conquer: The Motion Comic was finally released after a long delay between episodes. In "King Takes Pawn", it was Christian Pierce vs. Kane. The final showdown. Questions will be answered, plans will be revealed, and stories will end.
Hot on the heels of the Renegade X Operation Black Dawn news we wanted to find out more about it. So we had an in depth interview with [NE]Fobby[Gen] from Renegade X. It's a very detailed interview, featuring many new screen shots and artwork.
As the month came to a close, after a great six year run our long time friend and C&C; Community manager, APOC, officially said goodbye to the Command & Conquer Community. He would no longer be the C&C; Community manager. APOC sent us a nice letter to share with everyone along with some cool looking artwork. Also introduced was the new C&C; Community manager, Per "Goodman" Bonomi.
Later in the same month we found out that APOC had moved on to THQ where his now THQ's Official UFC/WWE Community Manager.
JUNE
As we entered June we made a big change in terms of our news coverage at CNCNZ.com. We needed to cover more modding news and we needed help in doing it. Several new names joined our news team, but not all of them worked out as originally planned. As we progressed through the month, we saw a massive increase in our coverage of the modding community.
Early in the month saw the revealing of Beyond The Path, a brand new Red Alert: A Path Beyond based machinima. The first episode is ready, introduces the characters and setting for an upcoming ten part series.
On the 10th of June we discovered some really odd concept artwork for the C&C; Arena project. Most fans had speculated that C&C; Arena eventually became Command & Conquer 4: Tiberian Twilight , while other people suggest it was an entirely different project that has never seen the light of day or something that may have been cancelled. Either way this artwork was strange because it used some stuff from Blizzard's Starcraft 2.
In the middle of June we decide the time was right to bring the popular Command & Patch site to CNCNZ.com. Originally it was just a small sub section of CNCNZ.com but it but it got expanded to a standalone sub site instead. It featured links and information about the C&C;: The First Decade Unofficial Patch and the Command & Conquer Gold 1.06 patch. As well as direct access to the recently created Command & Patch Forums.
June came to end with an interview. But this was no simple interview. Our friends at the popular German C&C; fan site, CNCSaga.de, managed to catch up with former EALA developer Greg Black. In this interview, Greg discusses his roles while working on the likes of Tiberium Wars and Red Alert 3, the difficulties he faced when it came to balancing these games. He shared his thoughts on Command & Conquer 4, which many people should find interesting. Going as far to call it a "product of a dysfunctional corporate culture". This interview opened a huge can worms because it painted a clear picture on what had been happening behind closed doors at EALA for the past couple of years.
JULY
July was again another slow month. There aren't really any significant news items to look back on other than a massive assortment of Command & Conquer community modding news. But we should spotlight a few of the more interesting mod projects that we covered in July.
First up was a map, not a mod, for C&C; 4. But this was no ordinary map. Tiberium Insurgence was an attempt to bring back the classic C&C; Tiberium harvesting that we all remember from past C&C; games. It's was not 100% perfect but it did work and it radically changed how C&C; 4 plays.
Another unique mod was C&C; Battlezone for Yuri's Revenge. Old school gamers from the 1980's may recall the old wire-frame graphics arcade game by the name of Battlezone. Ever wondered what it would be like if it were a top down style game and had more than one tank? That's what C&C; Battlezone is all about.
We know there are many Stargate fans here at CNCNZ.com. Stargate has always had the potential and depth to make games based on the franchise, but nothing of real substance has come from official sources. But the good news is C&C; fans can get their Stargate fix with the release of the C&C; Stargate Universe mod for C&C; Generals: Zero Hour that we first posted about in the middle of July. Developed by a French team, the final version aims to be a whole new RTS game based on the popular Stargate franchise. The game will provide you with a total of seven playable races (Tau'ri, Goa'uld, the Asgard, Replicators, Ancients, Wraith and Ori), this diversity is due to Stargate world's own diversity (SG-1, Atlantis, Universe and films). The mod is designed to be released in three versions, each one providing new playable races. The first beta made available in July, featuring the Tau'ri and Goa'uld factions.
AUGUST
August began with Bluehell Productions releasing their Nuclear Winter Patch for Red Alert: A Path Beyond. This was actually patch version 1.4.0, but it had been given a fancy nick name. The patch addressed balance issues and scoring problems that became apparent after Cold Fusion was launched.
Somewhat out of the blue we did another Roundtable in August, covering the month of July. It was just a short 4 question one discussing topics like the wait between C&C; games, Jon Van Caneghem and the new C&C;/RTS development team at EALA, when is the announcement of the next C&C; game? and the new Community Manager and his team.
As August came to close, EA announced that Command & Conquer 4: Tiberian Twilight had gone mobile and was now available for all compatible mobile devices. A small mini site for Command & Conquer 4: Tiberian Twilight Mobile was also launched. It included some gameplay videos and some screen shots.
SEPTEMBER
On the first day of September we marked the 15th anniversary of Command & Conquer. Technically speaking the actual anniversary date was the day before on 31st of August, but who's counting. Either way it meant it had been 15 years since the Command & Conquer franchise was born when Westwood Studios released the highly successful Command & Conquer for DOS on the 31st of August 1995.
Still very early in the month, version 2 of CnCNet was released and it was made available for everyone to test. CnCNet is an open source unofficial (as in not supported by EA) service created by Command & Conquer fans. It allows you to play Command & Conquer, Red Alert and Tiberian Sun online through the network functions of the games. Support for Red Alert and Tiberian Sun was added with version 2.
CNCNZ.com went through a quick change of identity on the 8th of September. The game was over, we were not here to play anymore. In other words, CNCNZ.com got a brand new logo and it was a return to the old "C&C; Community Veteran" slogan. Complete with a sleek new font style for the main part of the logo. And because we always felt our main logo needed something extra, it now featured the addition of the classic cursor from likes of Command & Conquer and Red Alert.
This news came from out of nowhere for us. We found out about OpenRA, an open source reimplementation of Westwood's original Command & Conquer: Red Alert. Built from the ground up while still retaining the spirit of the original game. It featured a modernised interface and it makes use of today's powerful graphics processors. A heavy emphasis has been put on the multiplayer experience.
After three years of development and lots of hard work, The Forgotten total conversion mod for Command & Conquer 3: Tiberium Wars was finally completed and released to public on the 21st of September. The Forgotten features high definition full motion videos, a full single player campaign, and a brand new faction with all new weapons.
Due to some requests and because they had been missing for about three years, the CNCNZ.com Articles Archive was restored in late September . We used to post a lot of articles, editorials and other general write ups on a regular basis for many years, but somewhere along the line they just stopped due to staff departures. Every article from 1999 all the way 2007 was fixed up and restored. No new articles have actually been published since the middle of 2007 though.
The month came to close with the release of the Command & Conquer 95 v1.06c patch. Created by Nyerguds, this patch is a miracle patch that makes getting the classic Command & Conquer working on modern operating systems much simpler and easier.
Another outstanding achievement that should be mentioned here. Project Perfect Mod joined the short list of sites in the C&C; Community to achieve the 10 years service milestone on the 30th of September. To celebrate this occasion a special contest was arranged.
OCTOBER
We were still celebrating the 15th anniversary of Command & Conquer at the start of October with a great new wallpaper created by Kane Nash. It was called "The Future Is Ours".
In some surprising news we found out that both Red Alert 3: Uprising and Command & Conquer 4: Tiberian Twilight had been nominated in the Strategy Game of the Year category in the 2010 Golden Joystick Awards. In some less surprising news, neither game won this award.
Mid way through the month we discovered that a new C&C; game was in the early stages of development. At first there was specualtion that Visceral Games would be developing the new C&C.; Because EA announced the expansion of the Visceral Games brand. It was later confirmed by an EA representive that Visceral Games were not developing the new game. It was still an EALA project. But one thing was made very clear. The next Command & Conquer is "pretty far out". In other words we have long wait ahead of us.
On the 24th of October CNCNZ.com officially turned 13 years old. An unlucky number for some people, but not for us. There was no big celebration but we did use it as an opportunity to thank our visitors and new our staff additions that joined our team earlier in the year.
And finally to end the month it was another chance to remember the 15th anniversary of Command & Conquer, with a cool video from our friends at CNCSaga.de. A retrospective look back at 15 years of Command & Conquer gaming.
NOVEMBER
During November we started to find out about some C&C; based projects that never got past the design stage or were cancelled all together. EALA were working on a real time strategy/first person shooter hybrid set in the Command & Conquer Generals universe known as "Project Camacho". The idea sounded great, and there is a bit of concept art but this game was never going to see the light of day.
There was more interesting community modding developing. Progress had been made on getting co-op gameplay working in the original Command & Conquer. It was still early days and there is still much to be done before its 100% perfect, but it was start none the less. Watch the gameplay video showing one of the edited maps from the final mission of the GDI campaign below.
Having no official community manager really stinks and EA seems agree so in early November EA began the long search for a new Command & Conquer Community Manager by listing an advertisement on their EA Jobs site. Since the departure of APOC back in May, EA Goodman was handed the C&C; Community Manager title. He's did the best he could with limited time and resources. But a brand as big as Command & Conquer requires a full time dedicated Community Manager. So you think Command & Conquer, as a franchise, is dead and buried?… think again.
In some more C&C; nostalgia news. Register Hardware named the original Command & Conquer in their Top Ten Retro PC Games feature in early November. Command & Conquer took the 4th overall spot ahead of other classics games like Diablo, Starcraft and Half-Life.
By the middle of November it was time once again for the Mod DB 2010 Mod of the Year Awards. And for the first time the new Indie DB 2010 Indie of the Year Awards. And just like previous years, Command & Conquer based mods and indie games were front and centre.
Still in the middle of the month, rumours about the future of the Command & Conquer franchise began to spread as they always seem to do when we are between major C&C; games. The rumours floated around for a couple days before we actually mentioned them on CNCNZ.com. The unconfirmed stories said that the next game had been given a working title of "Command & Conquer: Future Wars". There was some speculation that it could even be an FPS game, and the Danger Close team inside EALA, who made the single player part of the new Medal of Honor, would be involved. Someone on the Official C&C; Forums claimed that a team of programmers/developers from EA visited a local university to make a presentation about game development, production, quality assurance and final release. One of these developers said, at the time, that the new C&C; was in its very early alpha stages of development, and since there was no NDA he was able to discuss the game and reveal this information. These rumours have since been dismissed.
DECEMBER
We were now in the final month of the year. And Renegade X returned to our news headlines with a massive winter update. This "Winter Update" covered such topics as the dynamic lighting system, close up look at Tiberium, the return of Transport Helicopters. Plus there was a look at the new Sniper Rifle model. A brand new Renegade X official site was opened as well.
Released earlier in the year, a new trailer of the latest version of The Forgotten was posted. This trailer had been made in celebration of The Forgotten mod team's great record in 2010. Since the mod has been released it garnered awards from sites and magazines because of its unique art style. A patch was also released that corrects some numerous errors left over from the first release, as well as adding some extra features.
For the first time since July/August we did another Roundtable. The December edition was done to address the C&C;: Future Wars rumours, the search for a new C&C; community manager, biggest or best C&C; related moment, worst C&C; related moment and best C&C; mod of 2010. It was a decent Roundtable to finish off the year.
Just before the festive season started it was reported that Command & Conquer 4: Tiberian Twilight had appeared in the list of nominees for GameSpot's Best Games of 2010. It has the dubious honour of being nominated in the Most Disappointing Game and Least Improved Sequel categories. At the time publishing this Year in Review the results have not been announced.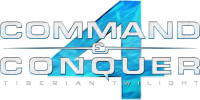 And there we have it. Another look back at the year was 2010 in the Command & Conquer community. If you scan back to the first half of this Year in Review you would have noticed that from around July the really big stories dried up considerably. For the last six months we have been posting a huge amount of C&C; modding news but it would take forever to mention each and every one of them in this Year in Review. So if any particular event, news item or mod has not been mentioned here it's not because it got ignored, it's basically because CNCNZ.com covered so many different mods this year. We don't know what's in store for Command & Conquer in 2011 but you can count on CNCNZ.com being right here to bring it all to you once again. See you next year!
Date: Friday, 31 December 2010 | Author: Sonic