DTA Naval Patch (1.194) available!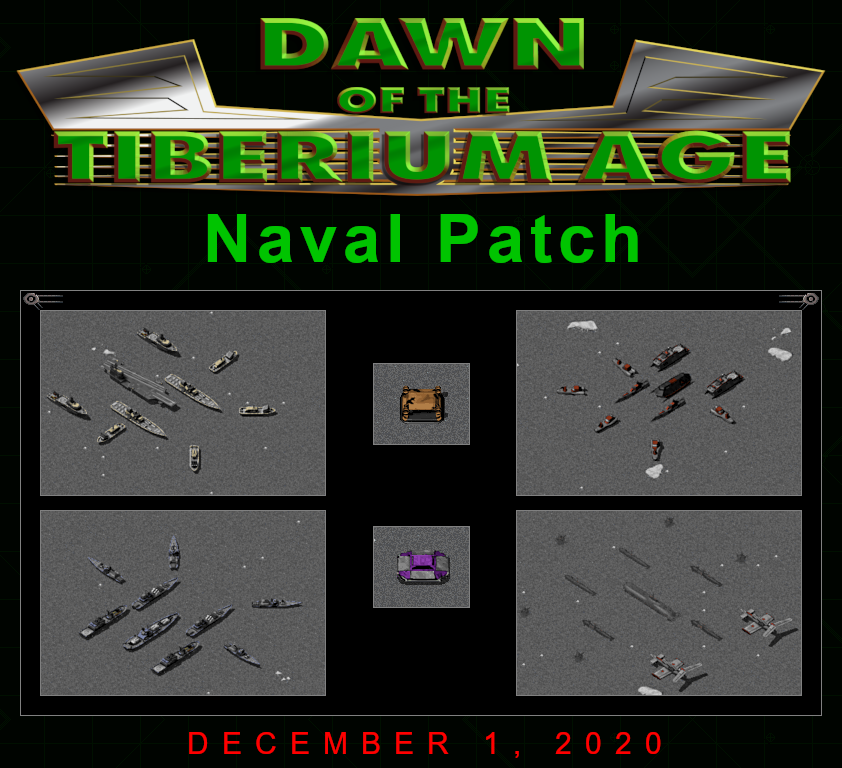 Dawn of the Tiberium Age, the Tiberian Sun mod that reworks and mixes Tiberian Dawn with Red Alert 1 on the Tiberian Sun engine, has received its long-awaited Naval Patch. This latest update, which reworks the Navy in the entire mod, for all 4 factions, and add finally adds Naval Transports, as well.
You can read about the update below and download it through the link below:
https://www.moddb.com/mods/the-dawn-of-the-tiberium-age/news/naval-patch-is-here
Enjoy, Commanders!